Pipe Stress Analysis
Pipe stress analysis studies are used to determine the thermal interactions in the pipeline being analyzed, the weights, the stresses originating from external loads and pressures. This work is usually applied to long pipelines where high temperature fluctuations are experienced. Where stress-sensitive equipment is used, pipe stress analysis may be required.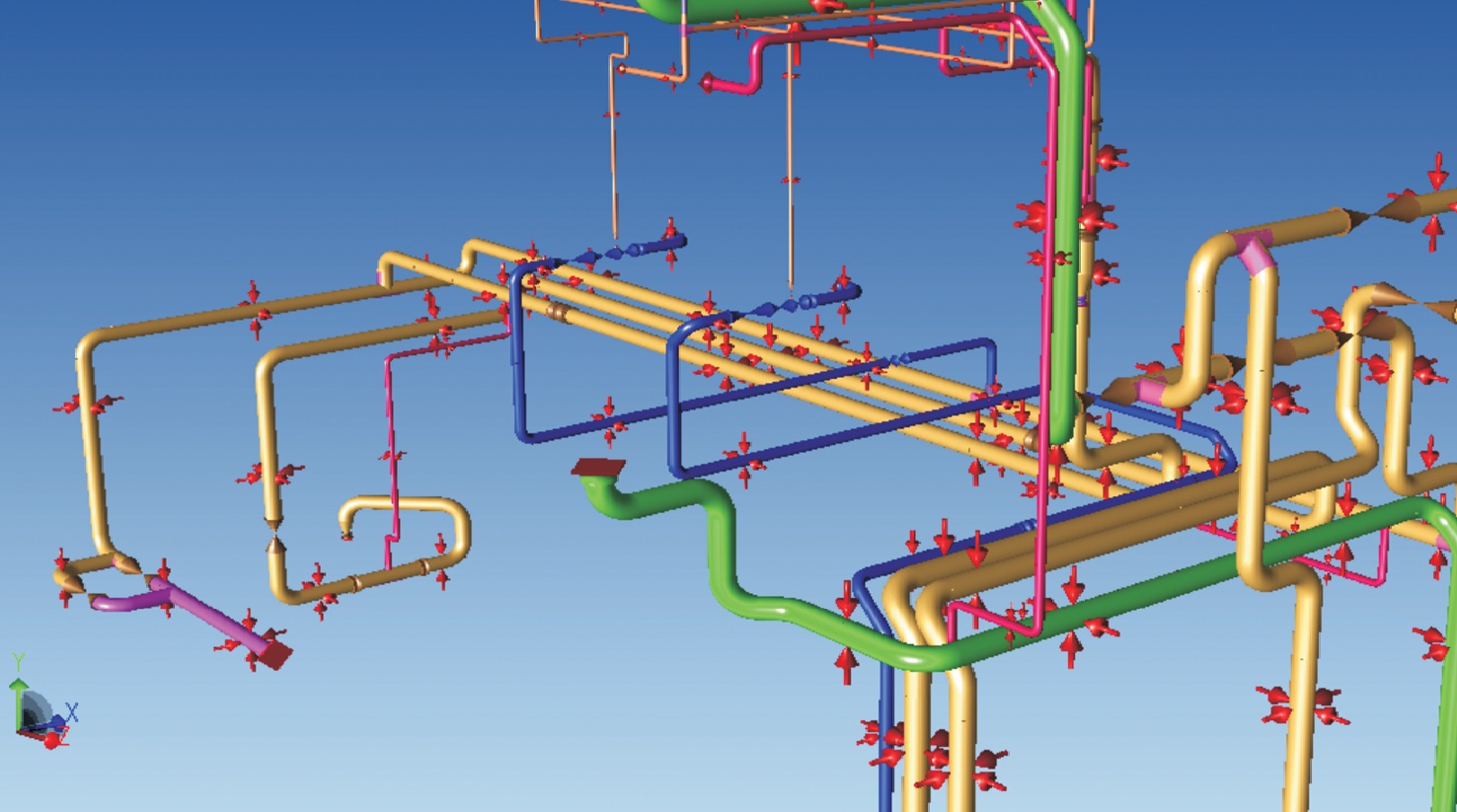 This analysis calculates the thermal cycling, pipe and fitting weights and pipe stresses originating from the static pressure for the main process pipe. CAESAR II program is generally used for line modeling and analysis. As an alternative, it is used for nozzlepro and autopipe programs. The following works are being carried out as the engineering department of AVESKON.
Pipe stress analysis according to ASME B31.1, B31.8,ASME B31.3 ve EN 13480.

Nozzle loads analysis

Support system design after pipe stress analysis.